KALEIDOSCOPE KID ART 2010
Gallery Show Poster, Save-the-Date Card, Invitation
& Program
Every summer the kids of Kaleidoscope engage in a wide variety of fun and educational art classes and workshops. By the time fall rolls around, an impressive body of work has been built and some of it goes up for auction at Kaleidoscope's annual "Kid Art Gallery & Auction" benefit. This highly anticipated downtown show features paintings, photographs and mixed media pieces created by the talented kids of Kaleidoscope. Their artwork is professionally framed and made available to the highest bidder. The young artists receive commissions for their work and they are always super excited to share their inspiration with their supporters at the auction. For five years (2006 to 2010), I was privileged to create the poster, invitation and support materials for these terrific events.
Kaleidoscope is a nonprofit, charitable organization that helps Chicago youth cope with the consequences of abuse and neglect within their family system.
Struggling with complex emotional, physical and medical needs, kids referred to Kaleidoscope face incredible challenges that require resources and support. The team at Kaleidoscope is committed to alleviating these obstacles for kids, believing all youth deserve the chance to reach their highest potential.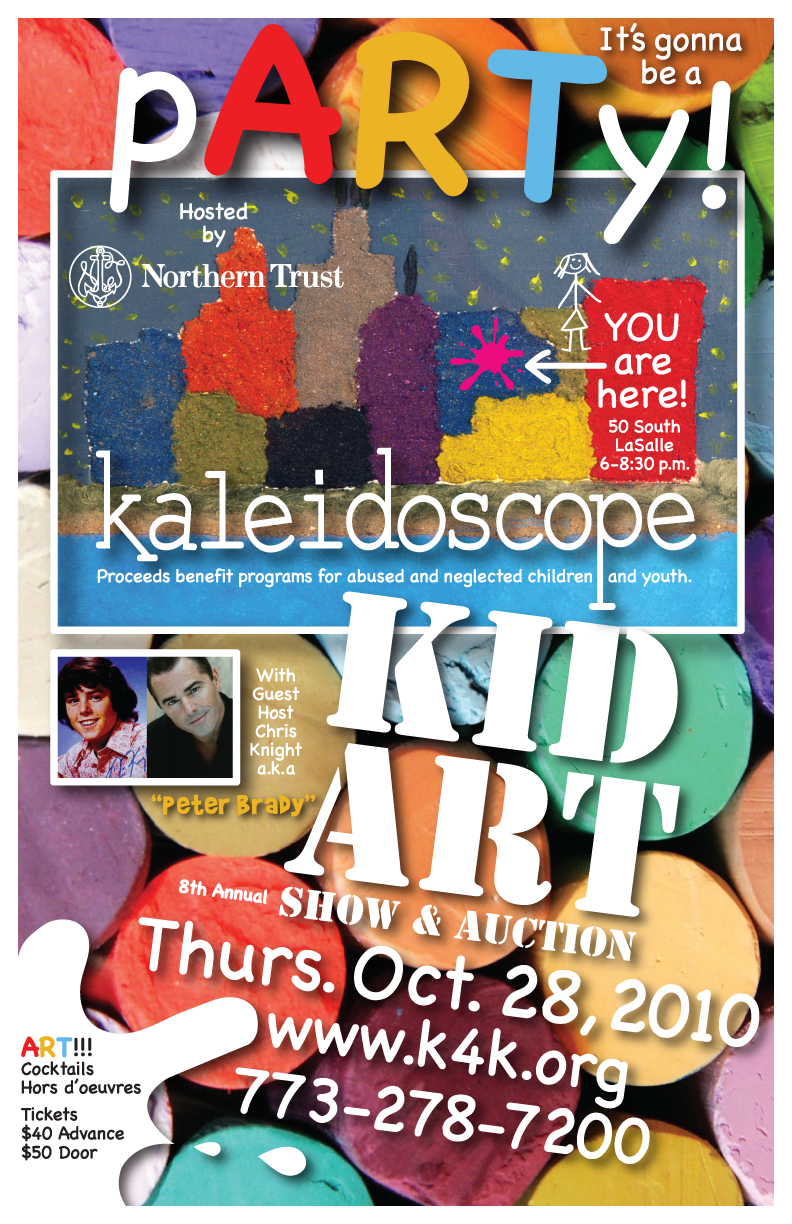 Program Covers w/Bidding Paddle